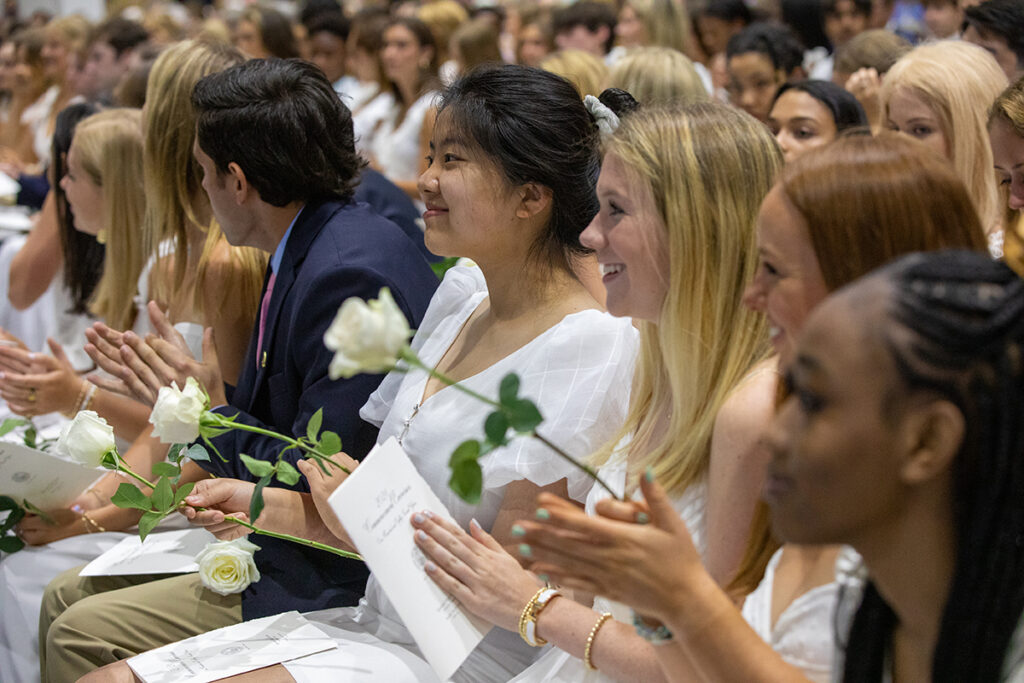 Carrying on an Episcopal tradition despite this unprecedented year, 23 students were inducted into Episcopal's Cum Laude Society on April 16, 2021. The students were recognized for their academic achievement and contributions to the School community.
The Cum Laude Society, a national organization founded in 1906, recognizes juniors and seniors for outstanding scholarship, leadership, and character. This year's inductees are:
The 2021 inductees are below.
Minta Brice '21
Maria Claiborne '21
Ben Condemi '21
Patsy Daum '22
Audrey Davies '22
Zailie Diaz '22
Samantha Funkhouser '21
Thomas Gibert '21
Thomas Johnson '22
Debby Lee '21
Sam Lipschutz '22
Yoyo Lu '21
Lucie Morton '22
Sophie Novitsky '21
Lucy Peacock '21
Anna Ren '22
Brenton Smith '21
Olivia Taiwo '22
Finn Walker '21
Susan Wang '22
Yoyo Wang '22
Bobby Zahorsky '22
Charles Zheng '22