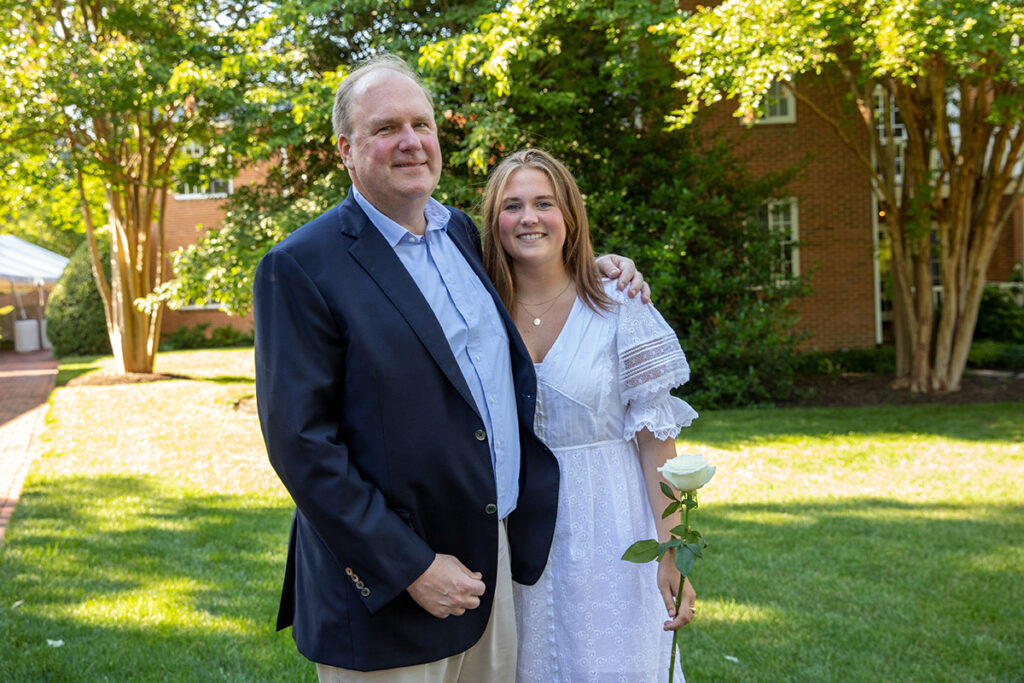 For Ned Durden, Episcopal is very much a family affair. He grew up visiting campus with his father, the Honorable Nelson Durden '56, a retired Juvenile and Domestic Relations Court judge in Hampton, VA; is the proud father of Jane '20 and Annie '22; and works alongside his wife, Laurie, on various EHS parent groups.
One of Durden's favorite activities with his dad is driving around their current hometown of Charlotte, N.C., and calling Jane and Annie to talk about what they're up to on Episcopal's campus and ask where they are on campus for a trip down memory lane. While new buildings have gone up and old buildings have undergone renovations, they still are able to share stories and memories across 66 years.
Ned, who graduated before the School went co-ed in 1991, loves seeing his daughters connect over a shared beloved place and experience. "Jane and Annie are always going to have that Episcopal bond in a way only siblings can have," he says.
Ned and Laurie work with fellow parents on the Roll Call Committee and previously have served as members of the Advisory Council. Ned also is his class chair. Both Laurie and Ned hope they can "make Episcopal a better place for everybody, including our kids, by being more involved."
Durden already has inspired Jane to donate to Episcopal while she's in college at the University of North Carolina and plans to do the same when Annie graduates. "It gives you such a good foundation for the rest of your life," he reminds his children. For young alumni, Durden hopes they know "there are all kinds of ways to contribute" and that they will find their own unique ways to give back.