Saint Pinckney '65 P'98 '02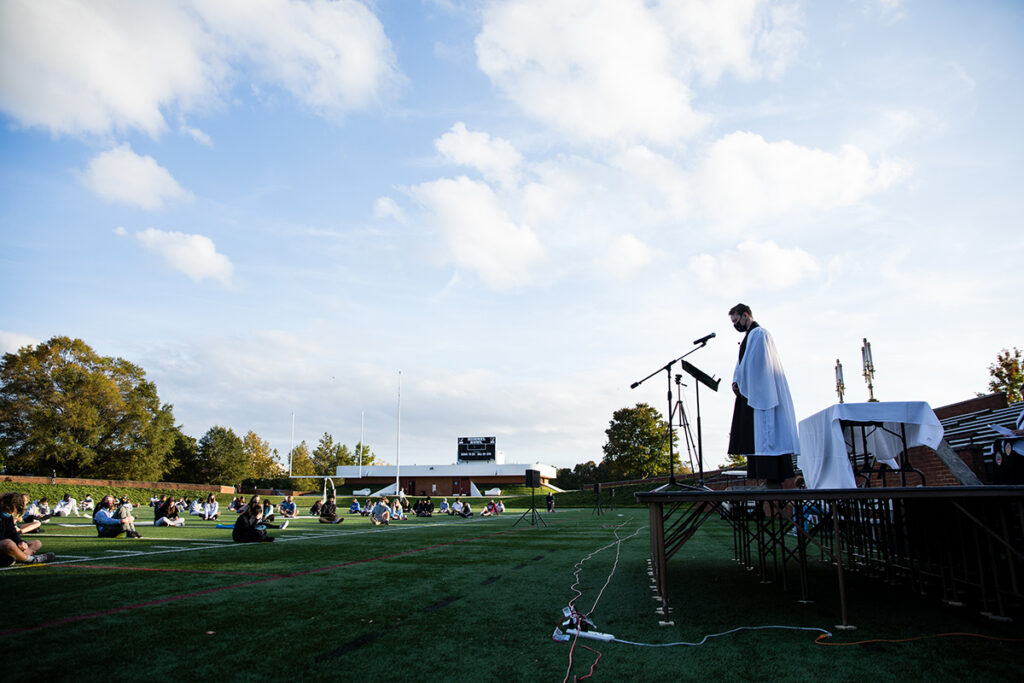 Saint Pinckney '65 P'98 '02
Saint Pinckney '65 has seen Episcopal grow and change in many ways during the years since he was a new boy on The Holy Hill. He remembers taking Saturday classes and having Mondays as the day off. He also remembers learning from the storied William B. Ravenel and Allen C. Phillips Jr. In fact, Saint still has the English Reference Book written by Ravenel, which was used at EHS and also was adopted by several other schools at the time. While Saint may recall some pranks pulled on the faculty, what stands out most in his mind is the sense of integrity and leadership modeled by his teachers.
"I support the high school, because, like my mother and father, I feel these ages from 14-18 are the most important in a person's life, as far as building character," Saint says.
Character development is just one of the reasons why Saint gives to Episcopal.
"Integrity is the only thing that a person can create," he says. "Nobody can take it away. You do take it with you when you leave this earth. It's character development and that includes how to study and how to handle disappointment—how to accept when you screw up, and how to get up off the field when you just got clobbered."
He says that through his attendance at Episcopal, he learned from his teachers not what to think, but how to think.
"The instructor's guide you in how to learn and how to pursue a subject. And once you know that, you no longer need to ask them lots of questions," he says. "Episcopal was excellent at teaching students how to research."
Saint says that when he went on to college, "…it was a breeze. I was a year ahead of everyone else for the first two years." He also says that during his time at the University of Virginia, many of the student leaders were from EHS, and gives credit to the character-building work done at The High School.
The other reason he gives to EHS is for his children, Cmdr. Bryan Pinckney '98 and Suzanne Pinckney Pflaum '02, and their experience at the School. Today, Bryan is a Commanding Officer in the Naval Air Force, leading VFA213. Suzanne is a professional facilitator and leadership consultant in Portland, Ore., and is currently facilitating a large Steering Committee that guides criminal justice reform.
"Creating character is where Episcopal puts you well ahead of the game. That's what I'm grateful to Episcopal for, for me and my children."
A retired banker, Saint believes the best investment he can make is in EHS, and he has been generous in his support. Saint's advice to alumni on giving back in a non-monetary way is simple: talk about Episcopal.
"If you found value in your education; if you thought it was worthwhile, talk to your friends and to their children. Tell them why you value your experience at Episcopal and how it has shaped you."
The bonds of friendship formed on The Holy Hill really do endure. Still in touch with his classmates, Saint values the close-knit ties made during his time at Episcopal. Even if they go months without a phone call, he says that the next time they talk or see each other, they fall into conversation with ease, as if little time has passed.