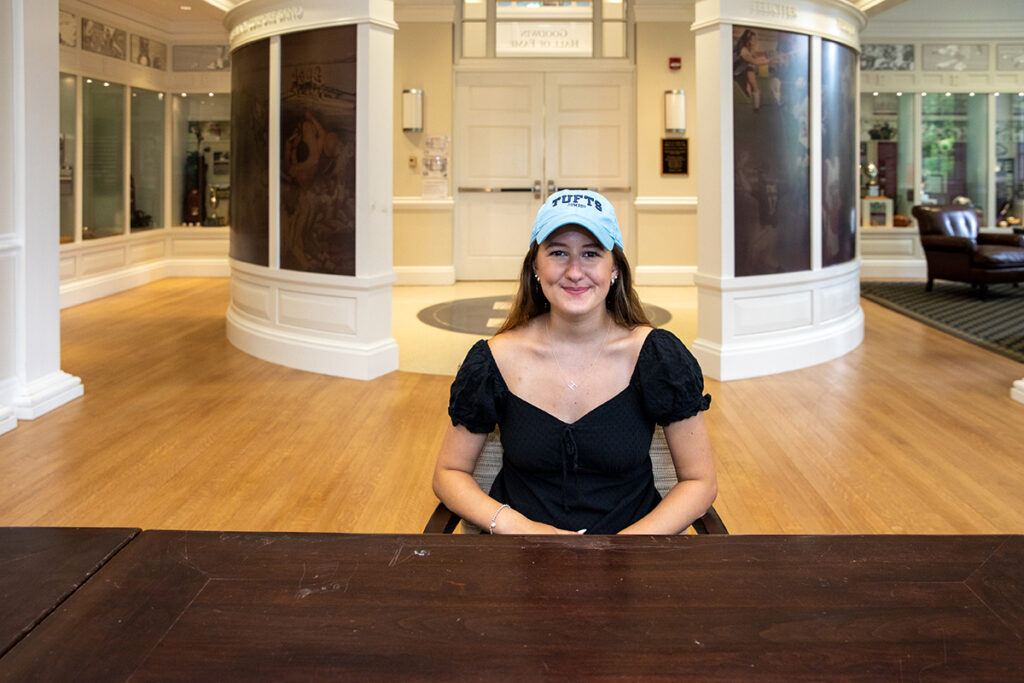 Meet Our Donors - Sophie Novitsky '21
Throughout the Covid-19 pandemic, the resilience of the Classes of 2020 and 2021 have consistently amazed the Episcopal community. Neither class had the senior year they wanted or expected, yet Sophie Novitsky '21 has refused to let any of that sway her.
"It didn't feel real," Sophie muses about her last couple of months at EHS, or at "Camp Episcopal," the widespread nickname for perfect spring days on campus. Most days, she wanted to stop time. "I kept thinking, 'I need more normalcy and then I'll leave,' " she laughed, remembering the blur leading up to graduation.
A member of the Young Alumni Leadership Program (YALP), Sophie has prioritized community life since she joined the Episcopal community in 2017. From Woodbridge, Va., she took it upon herself to apply to Episcopal, surprising her parents, who had not considered boarding school for their daughter. Through her tenure at EHS, she has served as a prefect, monitor, student waiter, and math and science tutor. Next year, she will join the rowing team at Tufts University as the coxswain, continuing a leadership role she filled at EHS.
Sophie joined YALP as an act of service to the school she loves. "It's really important to stay connected," she learned during her four years here, "and especially this year, I knew the advancement office was going to need help."
While she found it hard to envision future giving before even graduating, Sophie already knew the importance of giving, no matter the amount. "I would love to donate multiple times a year," she says of the years ahead. "It's the sentiment of showing you're still with the School."
What legacy will her class leave? "I hope it will be that even in the toughest of times, we made the most of what we were given and left this place better because of it," she says.