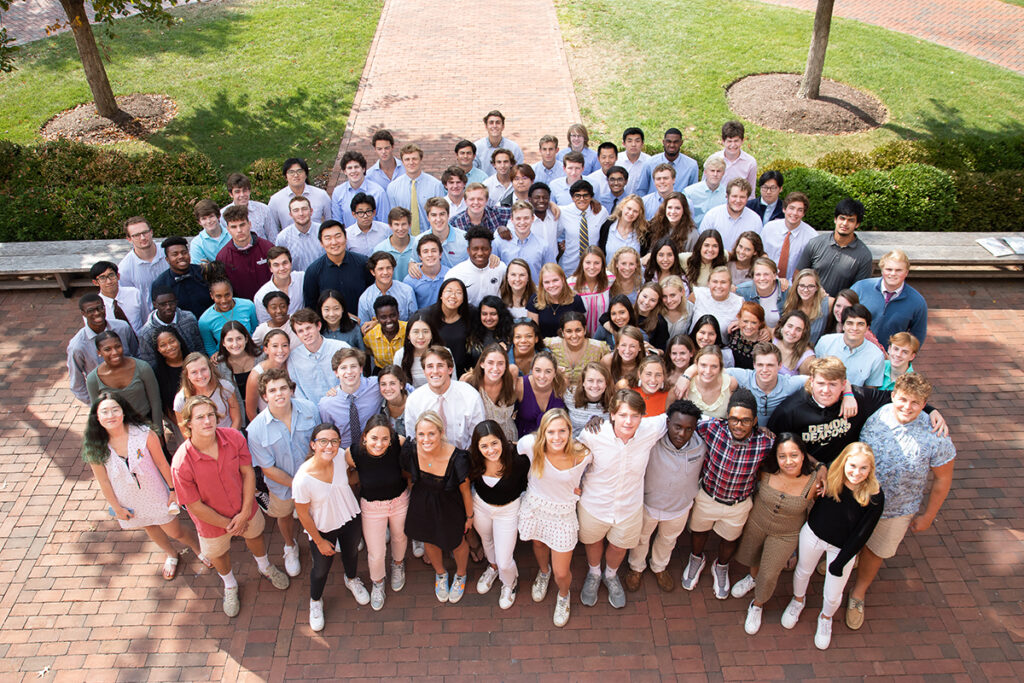 In March, when Virginia Governor Ralph Northam closed all public and private school campuses in the Commonwealth through the end of the 2019-20 school year, the entire Episcopal community pivoted to a distance-learning model almost overnight. Led by Head Monitor Elijah Gaines '20, our students proved their strength, resilience, and character as they adjusted to a new normal. In a note to his fellow students, Eli wrote: "Now more than ever, we are challenged to lead and serve with humility and kindness, and to collaborate with empathy and respect."
Students across all grades rose to Eli's challenge, with juniors designing clever and heartfelt virtual tributes to honor the seniors as friends and mentors. EllaMae Fitzgerald '23, with younger sisters Tennyson and Tallulah, sewed more than 200 EHS-branded masks using old athletics shirts provided by Athletics Directors Jen and Jim Fitzpatrick. EllaMae, Tennyson, and Tallulah passed out masks to seniors, faculty, and staff. The Vestry, led by Senior Warden Pierson Gammage '20, solicited and sent digital notes of gratitude weekly from students to graduating seniors, departing faculty, roommates, teammates, and more, brightening students' days across time zones and countries.
Throughout the year and especially during the spring semester, our students chose grit and optimism in the face of adversity, and we will always remember the communal sacrifices made for the greater good in the 2019-20 school year.