Message From the Head of School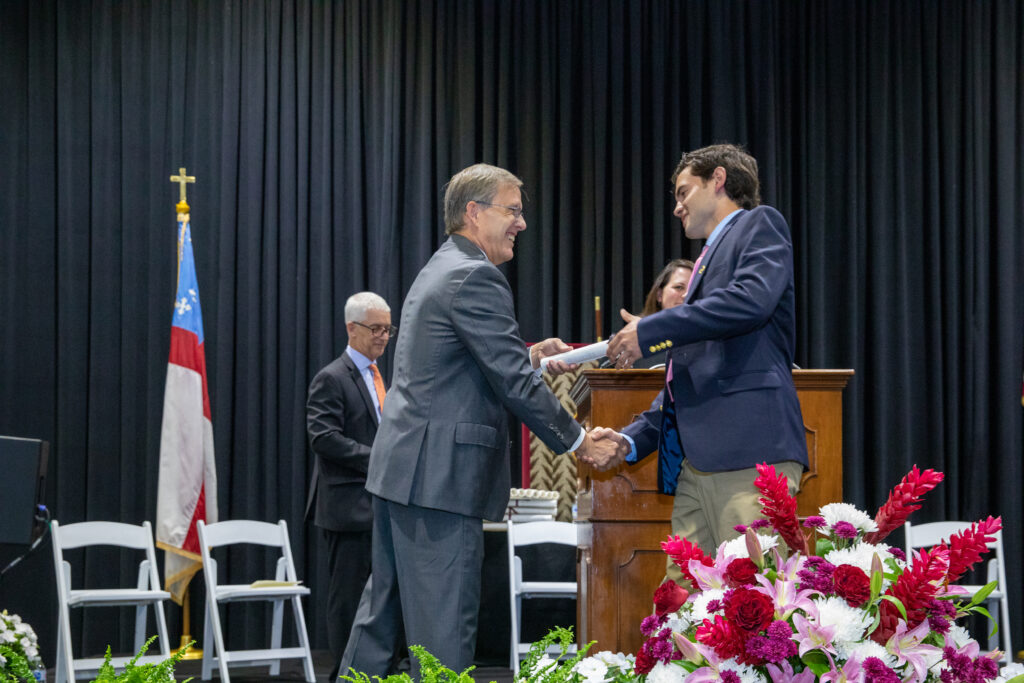 Message From the Head of School
While I have long valued the strength of community here at Episcopal, this past year has brought to light — in some unanticipated ways — the sheer power of our community. Our students, faculty, staff, families, alumni, and trustees endured a unique set of challenges this past year with remarkable resilience and determination. I have watched our community buoy one another, encourage one another, challenge one another, and reassure one another. While uncertainty and divisiveness were a struggle for the country around us, we focused purposefully on the importance of kindness, leadership, respect, integrity, service, and honor, for they are our core values and the bedrock of our identity as a community. These shared ideals and foundational tenets are what unify us, fuel our friendships, and ultimately forge our common goal of ensuring the lasting legacy of The High School.

As we look back at 2020-21, it is empowering to take stock of the positives — not ignoring the significant challenges, but rather taking pride in our dedication to overcome them. Our incredibly creative faculty pivoted to devise innovative approaches to hybrid instruction that enhanced the curriculum in intriguing ways. Their devotion to EHS students is unrivaled, and their drive to engage them in meaningful experiences is one of our greatest strengths. Our students, who weathered this unique year with flexibility and resolve, could not make us more proud. The steadfast leadership shown by our seniors is of particular note, and their spirit undoubtedly enhanced the student experience for all. Our staff, both instructional and non-instructional, showed incredible fortitude in an ever-changing landscape as their energies were focused on solving myriad Covid-19 dilemmas, creating engaging and fun activities for our students while adhering to unprecedented health and safety constraints, and ensuring the daily operations of Episcopal remained intact and on track. While the experience looked different, the Episcopal community banded together for a very impressive year of learning and growing.

The remarkable loyalty and generosity of our extended school family, from our trustees and alumni to our parents and special friends, also illustrate the power of Episcopal. You were instrumental in enabling us to navigate this extraordinary year so successfully. Through your outstanding generosity, we were able to break ground this summer on what will be three transformational spaces for our students — the deButts Health & Wellness Center and two new dormitories which will enable us to lower our student to faculty ratios on dorm and enhance the residential experience across the campus. Your participation in this past year's Roll Call made a significant impact on the day-to-day experiences of the students. You helped provide PPE, enhanced circulation and ventilation systems across campus, care for faculty children that enabled our teachers to be present for our students, professional development, and technology upgrades for the classrooms. We are humbled by, and appreciative of, your support.

The story that bears out in the pages of this Annual Report celebrates the powerful impact you have had in this year of years on the Holy Hill and the strides made in realizing goals set forth in our 2018 Strategic Plan. These achievements are only made possible by your ongoing commitment to Episcopal, and we thank you.

Charles M. Stillwell P'18
Head of School